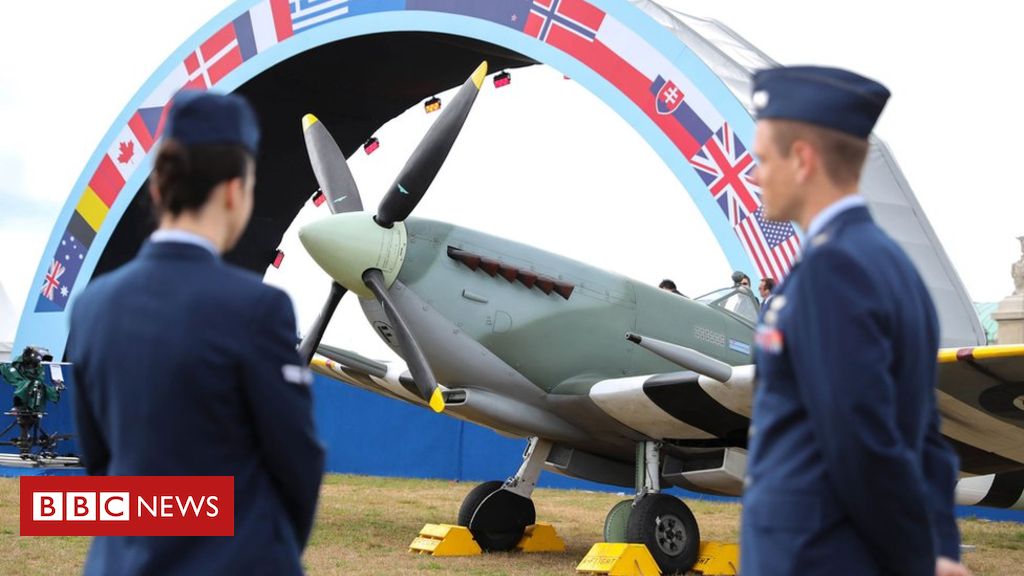 President Trump and First Lady Melania Trump have departed for Ireland after the third and final day of their UK state visit.
Mr Trump joined the Queen, PM Theresa May and 15 other world leaders in Portsmouth to commemorate the 75th anniversary of the largest combined land, air and naval operation in history – the D Day landings.
Day two of state visit in pictures
Day one of state visit in pictures
Here are pictures of some of the events on Wednesday.
Photos are copyright.