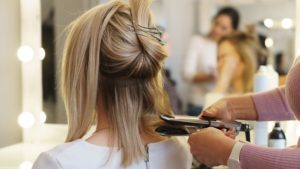 Hairdressers and beauty salons could stay shut for another two months, claim reports.
The Prime Minister Boris Johnson is expected to announce next week key dates for lifting some restrictions.
However, it is said hairdressers do not make the cut for an early opening.
The industry could have to wait until April.
So far, the only date the Government appears fixed on is March 8th when schools will reopen.
It is also hoped two separate houses can meet up in April.
The government is under sever pressure to ease lockdown as the number of people vaccinated reaches 16 million plus.
But scientists are railing against a quick return to normality.