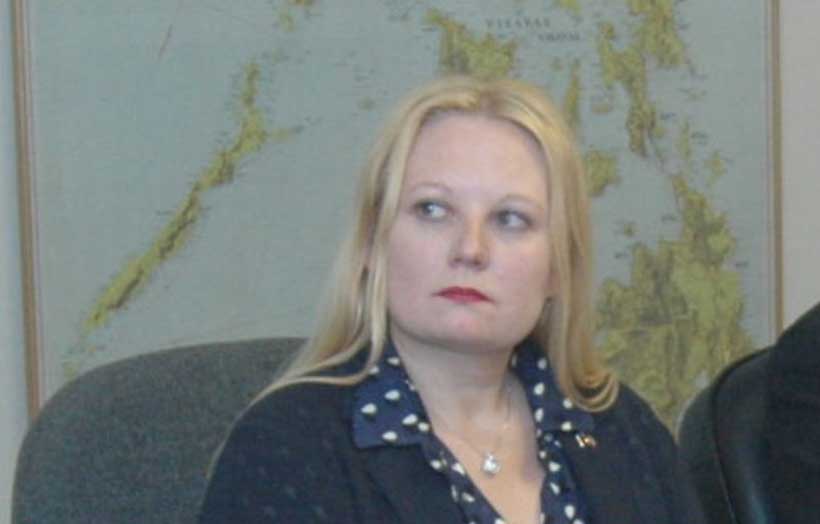 A Russian woman has been released from prison in Kuwait after bail of $3.3 million was posted.
Marsha Lazareva has spent 470 days behind bars.
She was found guilty of embezzlement last year and sentenced to ten years in prison.
The decision to allow Lazareva to be freed has angered people caught up in the loss of hundreds of millions of dollars.
Abdul Aziz Abdullah Al-Yaqout, at Meysan Partners in Kuwait: "Many people are disappointed at the bail decision.
"She was found guilty by the Kuwaiti courts of assisting in the embezzlement of money from the Kuwait Port Authority and received a lengthy sentence of hard labour."
"However, she has been supported by powerful allies who have attempted to portray the Kuwaiti judiciary as not being independent and impartial.
"Anyone who knows the Kuwaiti judiciary, knows that this is not true."
An unnamed Kuwaiti "dignitary" put up the bail.
The campaign to free Lazareva has been fought by some of the world's most powerful political families.
Cherie Blair, the wife of former UK Prime Minister Tony Blair, Neil Bush, son of the late US President George Bush, and Tatyana Yumasheva, the youngest daughter of the Russian President Boris Yeltsin, have all fought for her release.
Lazareva, 44, was the vice-chair and managing director of KGL Investment.
KGL handled The Port Fund, whose investors included the Kuwait Ports Authority and the Kuwait Public Institution for Social Security.
In a decade the fund doubled its value – an investment of $188 million became $380 million.
But, as the returns were being made, the fund was frozen by a Dubai bank in 2017.
Lazareva was accused of embezzling nearly half a billion US dollars.
After serving a year in prison, her conviction was nullified by the Kuwait Court of Appeal.
But Lazareva has remained in jail – until yesterday.
Her lawyers argued she was being held in violation of international law and the charges against her were an orchestrated campaign by Kuwaiti officials.
They raised concerns about the independence and impartiality of certain judges, prosecutors and lawyers in her case.
And added that Lazareva was convicted at a show trial on evidence from a single witness and forged documents.
The court delivered a verdict without the defence team being allowed to plead.
In a statement through her team Lazareva said: "I'm grateful to everyone involved for obtaining my release on bail.
"I now intend to fight to fully clear my name once and for all."
The case is due to be heard by the Kuwait Court of Appeal next week.