With their round bodies and fluffy faces, giant pandas have captivated people not just in China but also beyond. Who can resist the combination of cuteness and flexibility?
Now, the much-loved animal has geared up to embrace Europe.
With the 31st World University Games soon to start in Chengdu – the hometown of the giant panda – the games' mascot Rongbao has been introduced to the public across Europe during a campaign launched by China Media Group (CMG) Europe.
In Brussels, Poland, Italy, Germany, Spain, the UK, Switzerland, France and Greece, university students, tourists and sports enthusiasts have played along by guessing the sports Rongbao is playing. Many of them found no difficulties in giving the correct answer.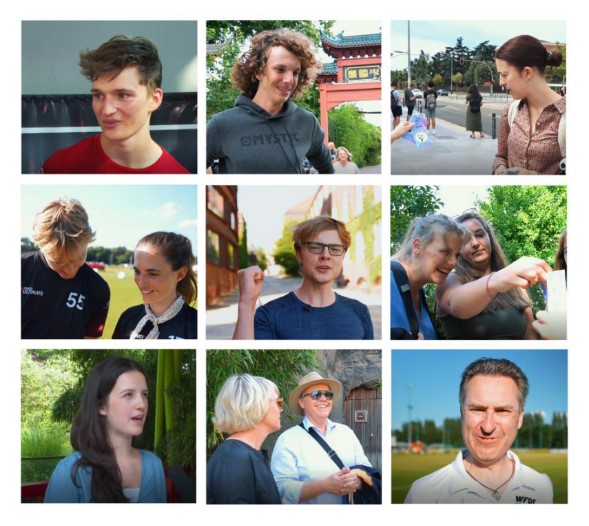 Visitors guess sports through icon designs. /CMG Photo
The design of the sports icons is based on ancient skills of water and ink paintings in China, which combines tradition with sports.
Some of the participants even took the invitation to imitate the sports of the giant pandas, including some acrobatic movements.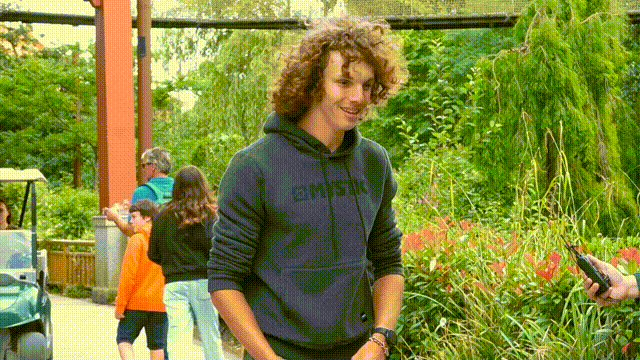 A young man tries to imitate the movements of the sports icons. /CMG Photo
The giant panda no doubt attracted the most attention. According to the salesman in the Belgian zoo gift shop, it's the most popular animal.
There are several visitors who used to tour around China as well, and Chengdu has obviously impressed them a lot with the local specials including the hot pot and Mapo Tofu.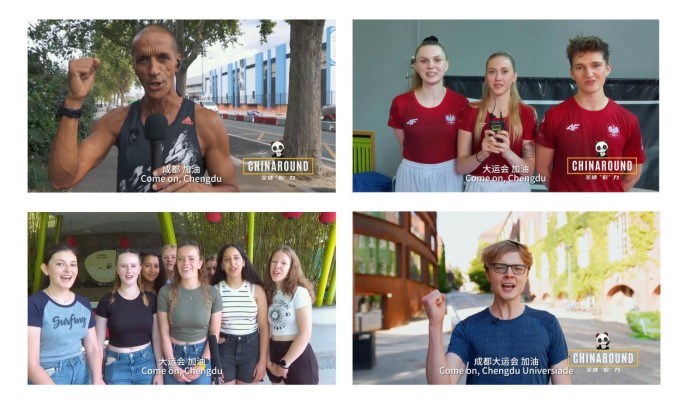 European interviewees cheer up for Chengdu University Games. /CMG Photo
The 31st FISU Summer World University Games is scheduled to take place in Chengdu from July 28 to August 8, 2023.