Dozens of guards and police have been released after a series of hostage situations in Ecuador's prisons.
The officers were held for more than a day in what the government described as a response by criminal groups to its efforts to regain control of several large correctional facilities in the South American country.
The 50 guards and seven police officers were held hostage in six different prisons but are now safe, the organisation responsible for prisons in Ecuador said.
It is not clear how they were released.
It comes after criminal groups used explosives to damage a bridge on Friday, the latest in a series of attacks this week.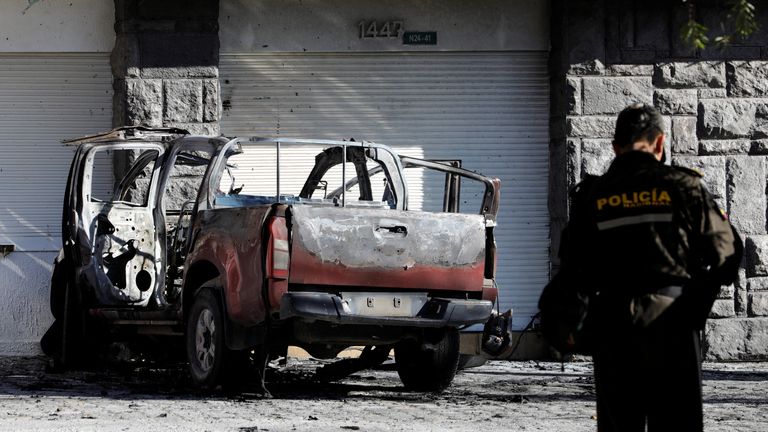 Read more:
Ecuador party of slain presidential candidate picks replacement
Hundreds escape jail after gang fight leaves 43 dead
Government officials have described the violent acts as the work of criminal gangs with members in prisons responding to efforts by authorities to retake control of several facilities by relocating inmates, seizing weapons and other steps.
Four car bombs and three explosive devices went off across the country in less than 48 hours, with two bridges targeted.
Moments before Ecuadorian candidate killed

Security analyst Daniel Ponton said the chain of events, which took place three weeks after the slaying of presidential candidate Fernando Villavicencio, was a "systematic and clearly planned" attack that had shown the state was ineffective in preventing violence.