A university is launching what is believed to be the first Taylor Swift-inspired literature course of its kind in Europe.
The elective course at the University of Ghent in Belgium highlights the themes, styles and techniques of famous historical literary writers from the US pop superstar's perspective, say reports.
The singer-songwriter's songs are often inspired by English literature classics and include themes which also appear in Romeo and Juliet, Jane Eyre and Alice in Wonderful among others, according to academics.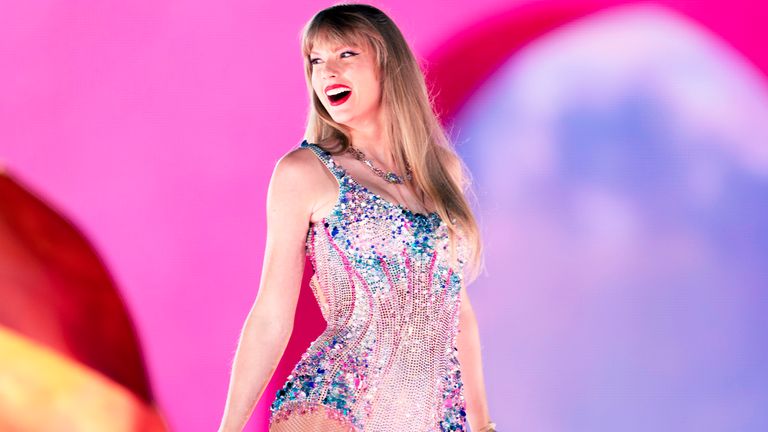 For instance, Swift's Love Story details a forbidden union between two young lovers, a latter-day Romeo and Juliet.
And in the track Wonderland, Swift, 33, compares a relationship to the twists and turns in the Lewis Carroll story, including the song's lyrics "we fell down a rabbit hole".
The course will be taught by British professor Elly McCausland who will use Swift's work as a springboard to explore literature over the centuries.
The course, due to start in the autumn, is called Literature (Taylor's Version) and will be added to the master's degree in language and literature.
Ms McCausland told The Guardian: "What I want to do is show students that although these texts might seem inaccessible, they can be accessible if we look at them from a slightly different angle.
"So, Shakespeare, in some way, is actually addressing a lot of the same questions as Taylor Swift is today, which seems crazy. But he is."
The academic said that in Swift's The Great War she saw parallels with how Sylvia Plath wrote about war and battle to show the pain she felt in her poem Daddy.
Also, the way the US singer's song Mad Woman covers patriarchy and mental health could be linked to Charlotte Perkins Gilman's short story The Yellow Wallpaper.
Taylor Swift's surprise announcement

Ms McCausland insisted the "primary focus is literature" and the course would be grounded in academics, rather than setting up a fan club, but she wants her students to "think critically about Swift".
"I want to show my students how much fun historical English literature can be," she told Het Laaatste Nieuws.
Read more:
Swift performance of Shake It Off equals 2.3 magnitude quake
Swift 'gives out bonuses totalling $55m' for performers and crew
PM Sunak takes part in Taylor Swift-themed fitness class
She isn't the first to bring Swift into the university classroom.
New York University's Clive Davis Institute launched a Swift-inspired course last year.
It covered Swift's evolution as a music entrepreneur, the legacy of pop and country songwriters, discourses of youth and girlhood, and the politics of race in contemporary popular music.