A gunman has shot and killed Ecuadorian presidential candidate Fernando Villavicencio as he was leaving a political rally in Quito.
Footage shared on social media of the shooting shows the politician walking out of the event surrounded by guards, escorting him through a crowd of people gathered outside, chanting and applauding.
Mr Villavicencio is then seen being ushered into the backseat of a waiting, white truck – moments before the gunfire rings out and the rear passenger door shuts.
More than a dozen gunshots can be heard – as well as shouts and screams as people run and duck for cover.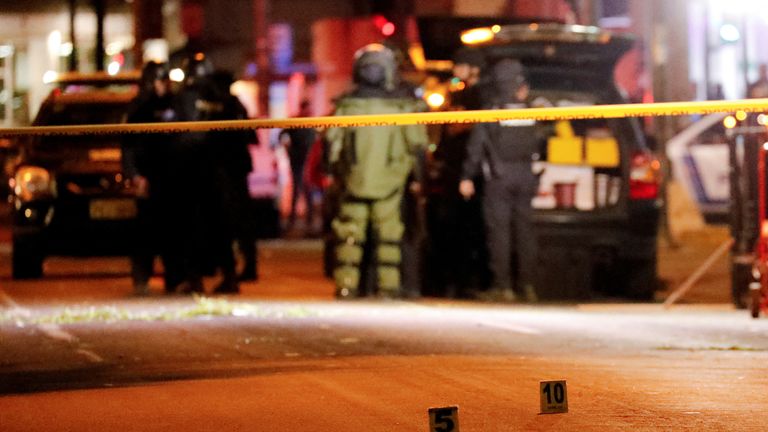 The killing comes amid an alarming wave of violence in the country, with drug trafficking and violent killings on the rise.
Incumbent president, Guillermo Lasso, suggested an organised crime gang was behind the killing.
Mr Villavicencio was one of eight candidates in the 20 August presidential vote, though not the frontrunner.
"I assure you that this crime will not go unpunished," Mr Lasso said in a statement.
"Organised crime has gone too far, but they will feel the full weight of the law."
Ecuador's attorney general's office said a suspect in the assassination died of wounds after being arrested by authorities.
Patricio Zuquilanda, Mr Villavicencio's campaign adviser, said the candidate had received death threats before the shooting, which he had reported to authorities and resulted in one detention.
He called on international authorities to take action against the violence, attributing it to drug trafficking.
"The Ecuadorian people are crying and Ecuador is mortally wounded," he said.
"Politics cannot lead to the death of any member of society."
Police confirmed that several others were injured, including officers, describing the incident as a terrorist act and promising to get to the bottom of the killing.
Mr Villavicencio, 59, was the candidate for the Build Ecuador Movement.
The politician was one of the most critical voices against corruption, especially during the government of former president Rafael Correa from 2007 to 2017.
He filed many judicial complaints against high ranking members of the Correa government.
Mr Villavicencio was married and is survived by five children.