Hundreds of LGBT+ Ukrainians took to the streets of Liverpool as the city hosted Pride on behalf of their country's capital, Kyiv.
The blue and yellow flag of the war-torn nation appeared just as prominently as the bright multicoloured banners traditionally seen at the event, as attendees embarked on a "march for freedom" to show their support.
Ukraine's troops to enter Crimea 'soon' – war updates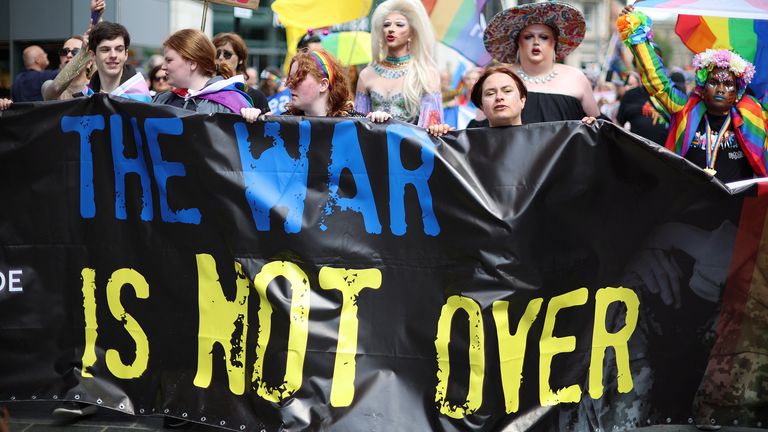 KyivPride spokesperson Edward Reese was among those who travelled to take part, saying the cities enjoyed an "amazing friendship" after Liverpool hosted Eurovision on Ukraine's behalf earlier this year.
"We are marching together for Ukraine, for freedom, to remind the world and the UK the war is not over," he said.
"Liverpool is a very welcoming and friendly and warm city, so we are happy that we are here."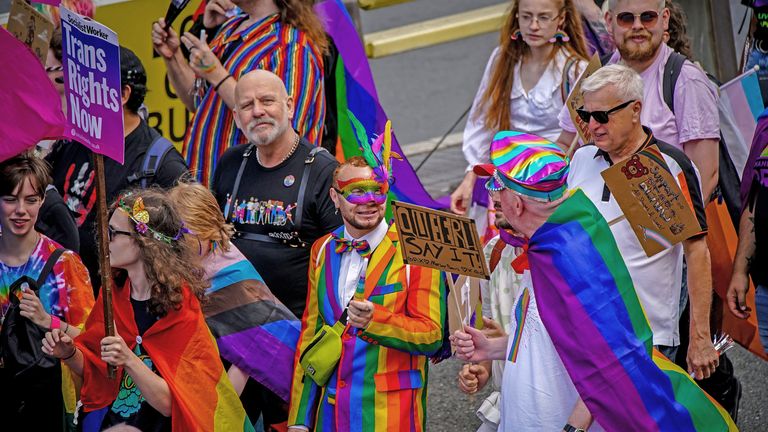 Alongside the main march, the city organised street parties, community performances, family-friendly spaces, and a garden party at Liverpool Parish Church.
There was also a pop-up LGBT+ safe space, which initially launched during Eurovision back in May.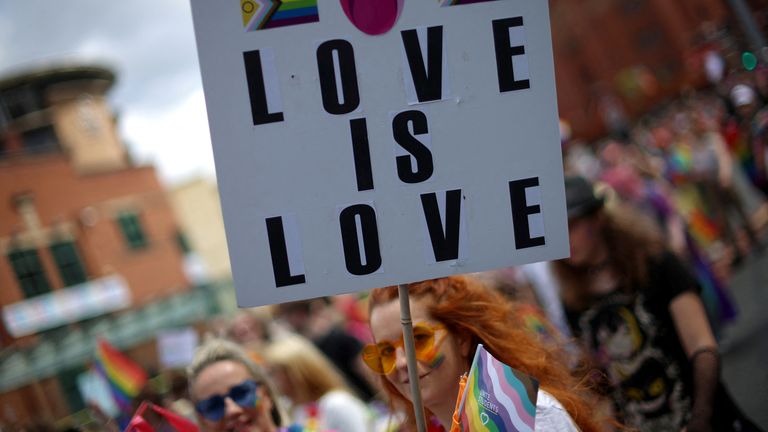 Andi Herring, chief executive of Liverpool City Region Pride Foundation, said it was an honour to host the event.
The city shares a "lasting bond with Ukraine that will remain with us", she added.