Greta Thunberg has been forcibly removed from a protest in southern Sweden hours after a local court fined her for disobeying police during a similar demonstration a month ago.
The 20-year-old environmental campaigner was issued the fine by Malmo District Court after she admitted she had disobeyed the police order but pleaded not guilty and said she was acting out of necessity.
"It is absurd that those who act in line with science should pay the price for it," she told reporters in the court.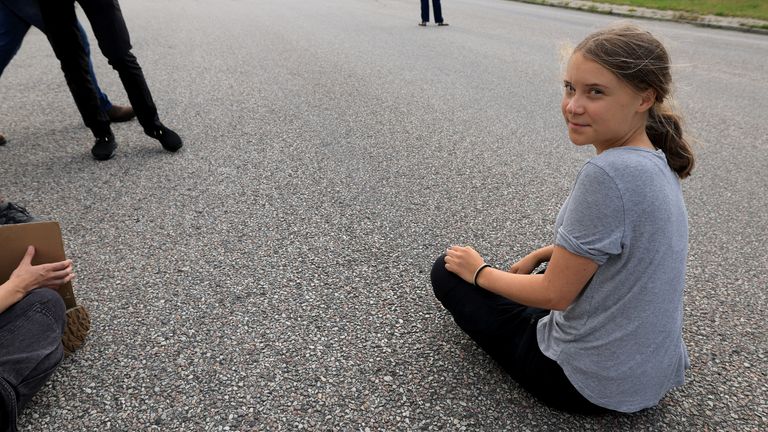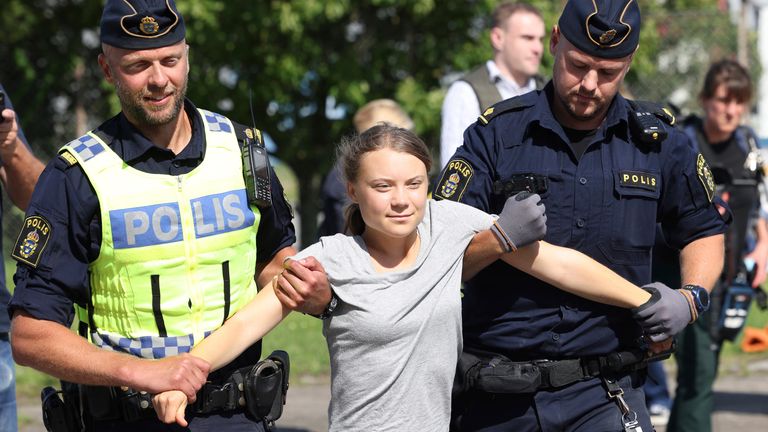 She and other activists from Reclaim the Future blocked the road for oil trucks in Malmo harbour on 19 June.
She was charged for failing to leave when ordered to do so by the police.
After the sentencing on Monday, Thunberg and other activists headed back to Malmo harbour before they were carried away by police again for blocking traffic.
Thunberg earlier told the court that her actions were justifiable, saying: "I believe that we are in an emergency that threatens life, health and property. Countless people and communities are at risk both in the short term and in the long term.
The court ordered Thunberg to pay 1,500 Swedish krona (£112) and an additional 1,000 krona (£75) to the fund for crime victims.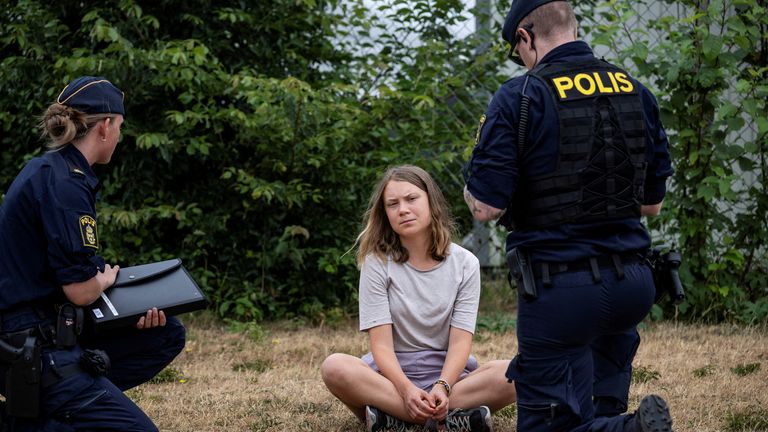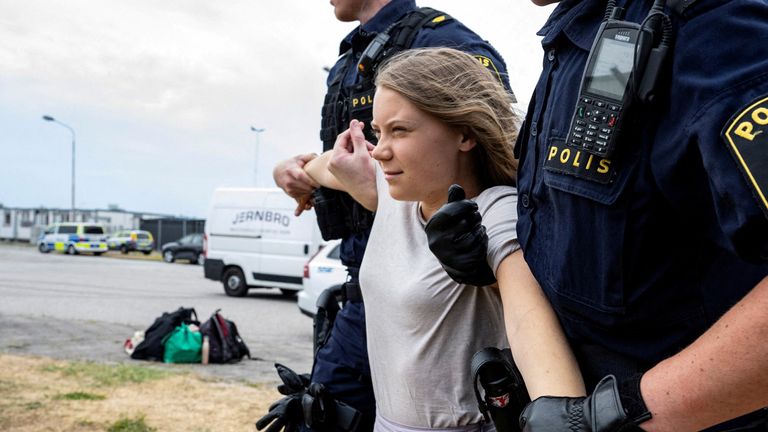 The fine was applied in proportion to her reported income. Failing to disobey a police order carries a maximum sentence of six months in prison.
Greta Thunberg waits outside court

'We are reclaiming the future'
Thunberg had posted on Instagram during the protest saying: "The climate crisis is already a matter of life and death for countless people.
"We choose to not be bystanders, and instead physically stop the fossil fuel infrastructure. We are reclaiming the future."
Click to subscribe to ClimateCast with Tom Heap wherever you get your podcasts
Thunberg inspired a global youth movement demanding stronger action against climate change after staging weekly protests outside the Swedish parliament in 2018.