Ronan Keating has performed a musical tribute to his brother Ciaran Keating at his funeral mass in Ireland.
The former Boyzone star sang This Is Your Song towards the end of the service, a tune he wrote after their mother, Marie, died in 1998.
The lyrics included the lines: "You were our friend, walk with you till the end, and one day we'll all sing along, 'cause this is your song."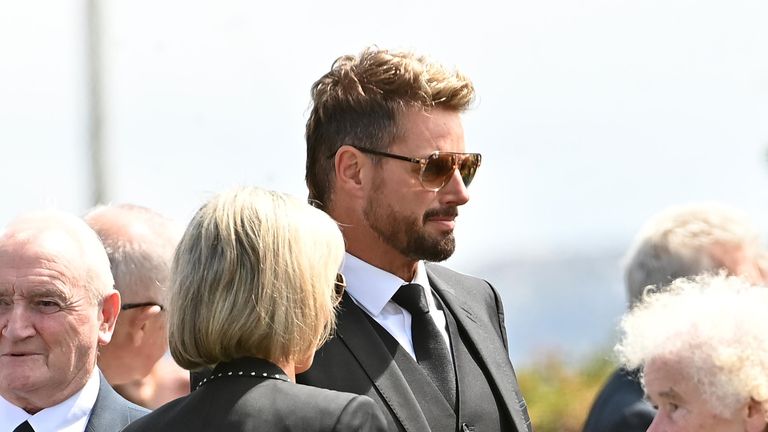 Keating said: "I shouldn't be singing it in these circumstances but we are and we will."
He was among the pallbearers who carried his older brother's coffin to St Patrick's Church in Louisburgh, County Mayo.
The singer told mourners that Ciaran Keating's children had made their dad "very proud".
Read more:
Keith Duffy's tribute to Ciaran Keating
Mr Keating, who was in his 50s, died in a car crash near Swinford in Co Mayo on Saturday, a collision in which his wife Annemarie was injured.
Ciaran Keating's family walked behind the hearse as it drove through Louisburgh after the service.
They hugged and shook hands with mourners, who included ex-Boyzone star Keith Duffy and former Ireland rugby player Shane Byrne.
Members of Cork City FC, which Ciaran Keating's son Ruairi plays for, as well as representatives of the Marie Keating Foundation cancer charity, were among the mourners.
Marie Keating was diagnosed with breast cancer in September 1996, and died less than 18 months later in February 1998 aged 51.
Her family set up the foundation in her memory.