Thousands of people have fled a refugee camp in the occupied West Bank after Israel launched a deadly military operation on Monday. 
At least 10 people have been killed and dozens wounded in the Palestinian city of Jenin after Israel carried out a wave of drone strikes and sent in hundreds of troops.
Several cities in the West Bank have reportedly declared a general strike for Tuesday in solidarity with Palestinians in the Jenin camp, which had been home to around 14,000 people.
It is Israel's most intense military operation in the West Bank in nearly 20 years and its reminiscent of its military tactics during the second Palestinian uprising in the early 2000s.
The operation comes at a time of growing domestic pressure for a tough response to recent attacks on Israeli settlers, including a shooting last month that killed four Israelis.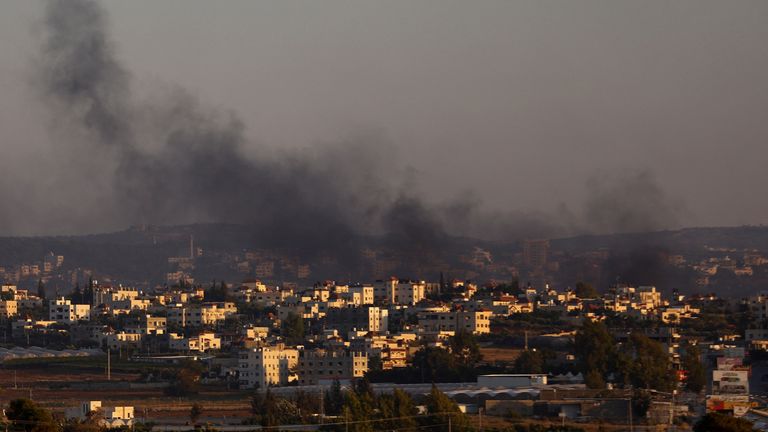 Airstrikes started at 1.14am on Monday using armed drones and destroyed a target in the centre of Jenin's refugee camp, close to UN-funded schools.
Israel described it as a joint operations centre "used as an advanced observation and reconnaissance centre, a place where armed terrorists would gather before and after terrorist activities, a site for armament of weapons and explosives, and as a hub for co-ordination and communication among the terrorists".
The airstrikes started at 1.14am on Monday using armed drones and destroyed a target in the centre of Jenin's refugee camp.

A senior aide to Prime Minister Benjamin Netanyahu said on Tuesday that Israel was close to completing its Jenin operation.
The Islamic Jihad faction claimed four of the dead as its fighters. Hamas, another Islamist faction, claimed a fifth. It was not immediately clear if the other five fatalities – males aged 17 to 23 – were combatants or civilians.
The Israeli military said it had confirmation of nine Palestinians killed by its forces. All were combatants, it said.
Offices and businesses across the occupied West Bank were expected to close on Tuesday in response to calls for a general strike to protest the operation, which the Palestinian Authority of President Mahmoud Abbas has described as a "war crime".