A Swiss village has survived being buried under a huge rock slide by the narrowest of margins.
Brienz, in the southeastern Graubuenden region of Switzerland, was evacuated early last month after geologists warned that the Alpine rock looming over the village could break loose.
The large mass of rock finally slid down the mountainside overnight on Thursday – but stopped just short of the settlement.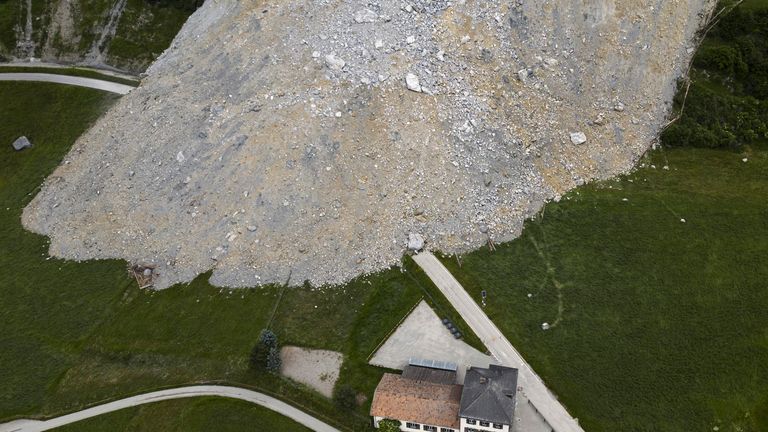 Read more:
Alpine village evacuated due to fear of catastrophic rockslide
Switzerland: Injured cow airlifted to safety after breaking a leg
Dramatic pictures show how the boulders stopped in front of a school building.
But the village remains in danger, with experts warning rock movements are accelerating.
Authorities stepped the alert level up, closing some roads and a railway line and evacuating two houses in the neighbouring village of Surava.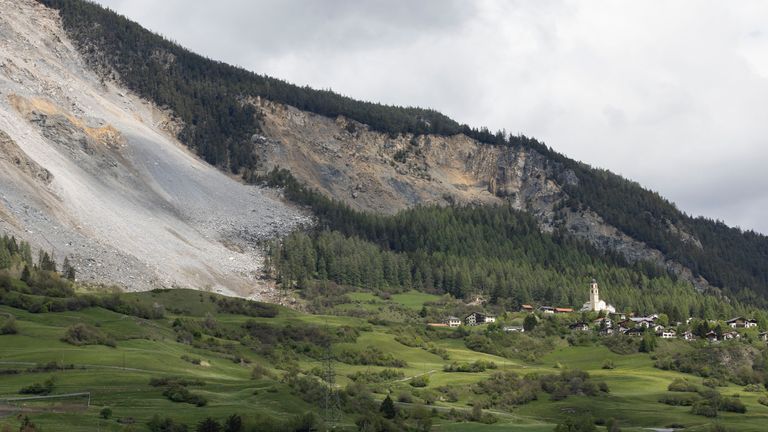 The falls came just a week after some residents of Brienz were allowed back into their houses to pick up essential items.
They were only allowed to stay for 90 minutes – and no overnight stay is allowed.