A mummy approximately 3,000 years old has been found in Lima, Peruvian archaeologists have said.
Initially, researchers and students from San Marcos University discovered remains of the mummy's hair and skull.
As their excavation continued, they uncovered the rest of the ancient figure.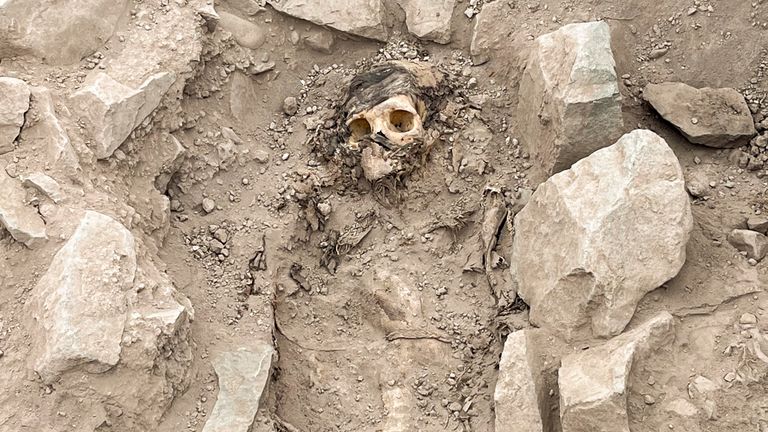 The person "had been left or offered (as a sacrifice) during the last phase of the construction of (a) temple," archaeologist Miguel Aguilar said.
"It is approximately 3,000 years old."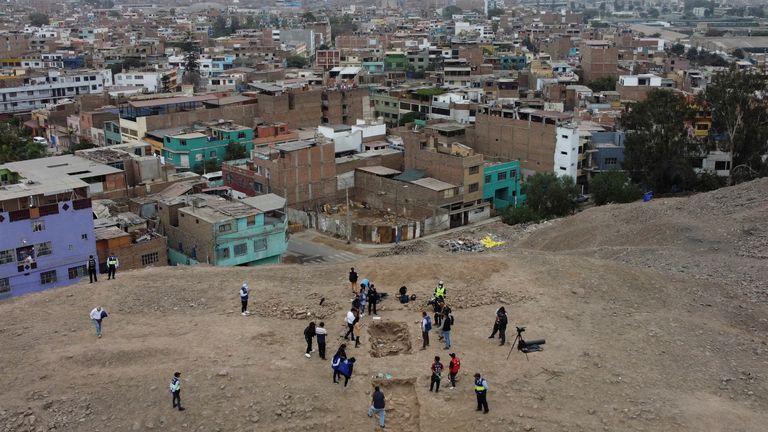 Items buried with the body, including corn, coca leaves and seeds, are believed to have been part of an offering.
The mummy was probably from the Manchay culture, which developed in the valleys of Lima between 1500 and 1000 BC, Mr Aguilar said.
Read more:
Archaeologists in Egypt unearth Sphinx-like statue and shrine
Roman burial site unearthed in 'extraordinary' excavation of hidden cemetery
It was associated with the construction of temples built in a U-shape that pointed towards the sunrise.
A mummy is a dead body which has been preserved from decay after being treated with substances and wrapped in cloth.