At least 10 people have died in Kenya after a vehicle ran over an explosive device on a major road.
George Seda, the police commander for the region, said that the blast occurred outside the town of Mandera, in the northeastern part of Kenya, near the borders of Somalia and Ethiopia.
It is not clear how many people were in the vehicle, which local media say was a matatu, a type of privately owned shared taxi or minibus.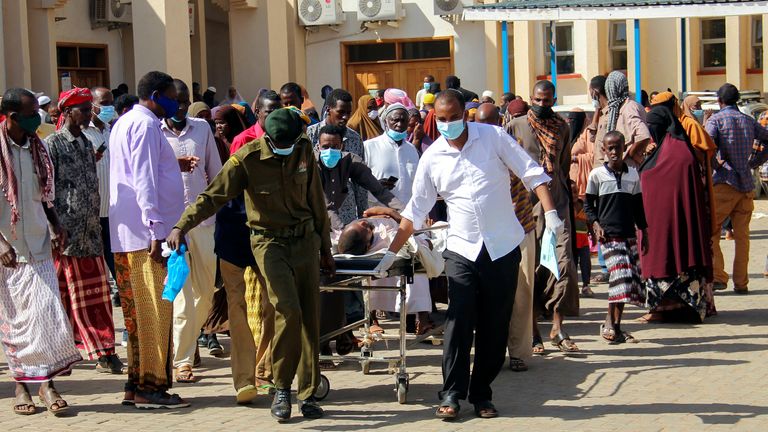 Witnesses said the number killed could rise because others have been seriously injured.
Police suspect the explosive device was placed by al Shabaab extremists operating in the area, who had come from Somalia.
Read more: What do we know about al Shabaab?
The group are often blamed for such attacks in the border region, targeting both civilians and security forces.
The attackers fled towards the border, a police report said on Monday.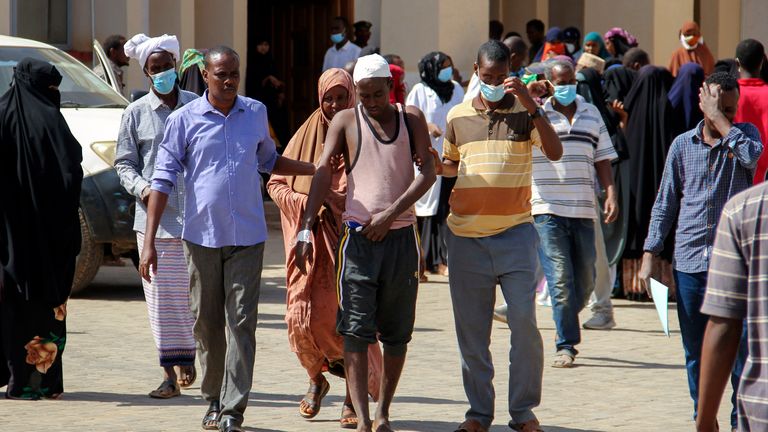 People warned to be alert
It comes just days after France, Germany and the Netherlands increased their terror alert in Kenya.
On 28 January, the French embassy warned of the risk of an attack targeting Western nationals in Kenya and cautioned its citizens to stay extra vigilant.
The Netherlands and German embassies also asked their citizens to be alert.
Kenya's police service gave assurances that security has been scaled up.
Kenya has faced numerous attacks from al Shabaab, an al Qaeda affiliate, since deploying its troops to Somalia in 2011 to combat the Islamist militants.